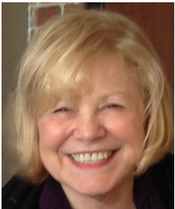 Dr. Joyce McPeake Robinson – How To Purchase Her Language Skills Series
Dr. Robinson's 3-volume set, The Joy of Knowing How To Learn, provides an easy-to-follow daily regimen for mastering two of the most important aspects of Language Arts of Spelling & Vocabulary, for Grades 2-8.
All books are 8.5" x 11" soft cover
Spelling – 173 pgs ISBN: 9781545100196 – $13.99 new on Amazon
Vocabulary Level A – 266 pgs. Gr 1-3 ISBN: 9781089137252 – $13.99 new on Amazon
Vocabulary Level B – 190 pgs Gr 4-6 ISBN: 9781093239065 – $13.99 new on Amazon
Author: Dr. Joyce McPeak Robinson
A large, ready at-hand vocabulary is one of the most significant tools a person can possess. Your speech and writing will clearly communicate your thoughts to others and will also aid your mental organization. Knowing more than one word for a concept and being able to pick just the right one is like building muscle in your body – it affords you complete autonomy and enjoyment in writing or speaking tasks.
Dr. Joyce McPeake Robinson – A Sparkling, Inspiring Speaker
The Professional:
Doctorate in English Language & Master's in English, both from Boston University
Forty Years in Education, as teacher and administrator
Twenty Years of the forty as administrator in International Schools
Member of many honor societies for educators
Author of textbooks, Fostering Creativity K-8 and also How To Double Your Child's Grades in School
International Educational Counseling Expert
The Person:
Intelligent, Witty and Spontaneous. Dr. Joyce is relaxed and knowledgeable, without being elitist. She makes Time stop as she wraps her listeners in a blanket of humor and information. The richness of her everyday speech provides a hint of the deep well within. She possesses a youthful quality that makes her fun and easy to listen to
Her lifetime of work in education imparts a level of hands-on knowledge and skill few others can claim
Theoretical knowledge is fine, but real knowledge from days and weeks in the school environment is
powerful and more valuable